Writing Tips iPhone App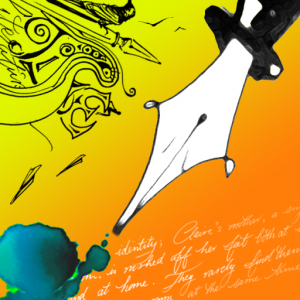 Description
Writing Tips is a fantastic resource for both budding and seasoned writers. Written by bestselling author Alice Kuipers, the application provides inspiration, tips, and more than three hundred exercises to suit any available time frame. Regular use of this app will improve the quality and confidence of your writing, and help you have more fun in the process.
Here's what the pros think:
"Alice Kuipers's Writing Tips app is a delightful – and insightful – way to practice one's writing skills while on the run. Her many exercises are varied and genuinely stimulating. This is creative writing for the iPhone age."
Yann Martel, Bestselling author of Life of Pi and Beatrice and Virgil
"Novice and experienced writers alike will find a great deal of inspiration and practical advice in Alice Kuipers' new Writer's Tips app. This elegantly designed and very user friendly tool will enable writers – who by definition work in isolation – to jump start their creative juices and haul themselves out of ruts. Highly recommended."
Jackie Kaiser, Vice president, Westwood Creative Artists
"A fantastic tool for all writers and would-be writers. Easy to use, this app not only provides tips and writing exercises, but also –perhaps most important – the inspiration to start writing and keep going."
Lynne Missen, Executive editor, Children's books, HarperCollinsCanada
"An absolutely brilliant app that any writer or emerging writer should have."
Stephen Galloway, International bestselling author of The Cellist of Sarajevo, Ascension, and Finnie Walsh, and instructor of creative writing at UBC.
---
If you need any help with it, then please email Rich who developed it. His email is "me at-symbol richlowenberg dot com". We're getting a full support site running at Get Satisfaction, but it's not quite complete yet.
We have some new features planned, so don't forget to let us know what you'd like to see! And thanks to Joseph Wain of glyphish.com for letting us use his icons for the tab bar.